Okay, I give up. I became one one of those people who fall easily in love with Rio de Janeiro. Like I tweeted this weekend, every time I go back to the city, I like it. It must be some kind of spell that hangs in the air. Much of this is due to the people and so dear friends who live over there and do not let me fall into any problem. We find a hot deal and there we are again: another amazing weekend guaranteed, this time making a roadmat to the best pubs in Rio de Janeiro 😀
Note: We apologize for all the mistakes present on this article, but we had to use Google Translator, otherwise we wouldn't have time to review or translate it all. We hope this helps you and feel free to ask questions in any language 😛 Cheers!
The roadmap to the best pubs in Rio de Janeiro
The longing, the desire to know more, the excuse to go out to botecar, reasons for not returning to Rio lacked 😉
No, I never really turistei the wonderful city seriously. I usually go to some event or meeting and end up leaving things for another time. Have I contemplated even rent an apartment and spend about 10 days exploring various places, museums, attractions, the Christ, the samba, the feijoada, the detached shops. The list is huge.
But as important is to focus even when we are traveling, we dedicate this weekend to botecagem root, that botecagem urchin malemolente. I swear it was all field research, anyway needed to assemble a script pubs in Rio de Janeiro first line for you, dear reader 😛
This script would be nothing without the support and suggestions of our personal concierge pub and Merel CarlinhaZ. Botequeiros of The League of duty acknowledges their contributions 🙂
Review of the best pub crawls in Rio de Janeiro
Aconchego Carioca: For a great Happy Hour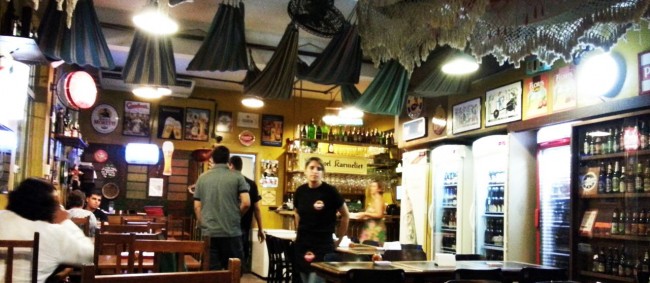 Our tour would not start for another place: Aconchego Carioca. The last two times we spent sightseeing, try to know the trendy bar, but it had not worked. We needed to go back to check if he was claiming to be. Said and done.
He really is as nice as they say 

 The dumplings are sensational and for fans of beer, the letter is super varied. Well worth the visit.
Bar Lagoa: A traditional carioca lunch
Facing the Lagoa Rodrigo de Freitas, this restaurant is a traditional meeting places for locals. The food, with German knack, is a delight and is accompanied by a nice cold beer and dear friends, then it is virtually impossible to stop eating.
Bar Urca: A beautiful sunset
A cold beer and a pastelzinho crab and ready.
Life can be much simpler than we think.
Ah, if the low walls could talk! Bet the famous short wall Urca have many stories to tell. There should be a rule that forbade people to photograph the sunset on the Urca and post on Instagram

Adega Pérola: A traditional portuguese cellar
Go to the counter to meet all Portuguese delicacies that are exposed in the window (all very well seasoned).
Sit in the seat of friendship and play various mini portions. Thank you, Mr. Cabral!
Apetite Café e Pavelka: the go to bakeries
I love the carioca bakeries bakeries. Must be because here where I live they are very weak, expensive and with a well ruinzinho care. So breakfast in Rio is a sacred time for me. Staying in Copacabana, I usually always go to the bakery Appetite Café, hint heart Carlinha 😀  I love the bread and croissant, but the cakes and snacks are also very tasty.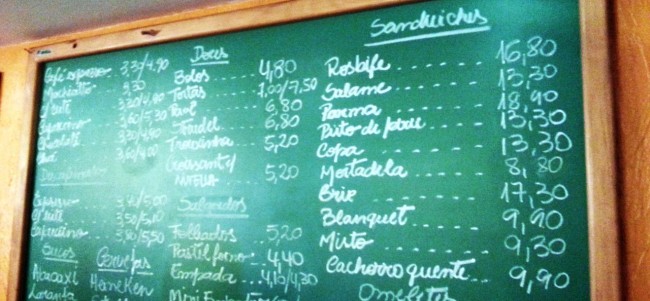 Another cool bakery that met last year is the Pavelka – 43 Delhi, this tip was Flavia (@ ladyrasta).Croquettes with sausage and snacks are very good and the thousand sheets are also to be congratulated.
Santa Teresa: for a wonderful view
Damn, I fell for this neighborhood. Did not want to go, by the way, why I took so long to meet Santa Teresa?
Oh, I remember … because whenever I go to Rio de Janeiro in a hurry and with the hours counted :/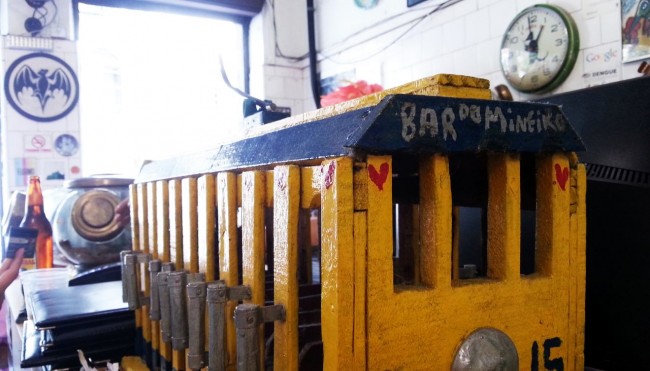 Thanks to our personal concierge pub, turn this game and spent an enjoyable day mega streets of Santa Teresa.
So, want to have fun? Start at the Bar do Mineiro proving caipirinhas, cachaça Seleta please and fabulous pastel bean. Only these dumplings are worth any trip.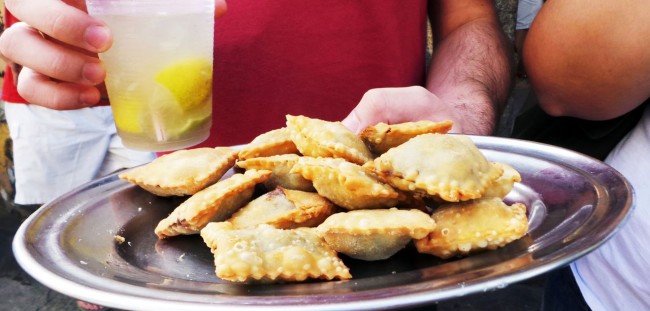 Walk a little more and go to the Sobrenatural, a restaurant for fish and seafood. The shrimp bobo is served in a very generous portion. Follow the advice of the concierges and order a Sierra Malt to follow.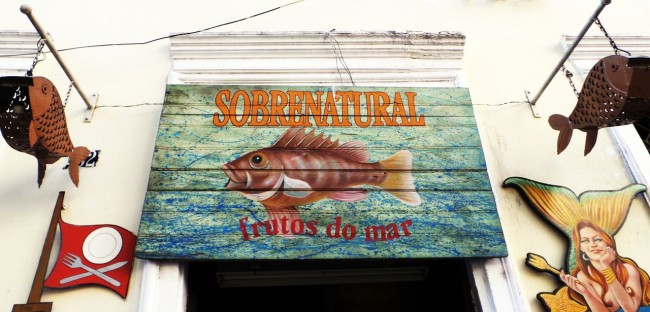 I should not even finish this text, or rather, I should not even write about this next place, because I was so dazzled 😛
y late afternoon, the girls took us to taste the sweets of Alda Maria, famous pastry chef who works mainly with Portuguese sweet. If I was looking for some proof that God exists, I just find it 😀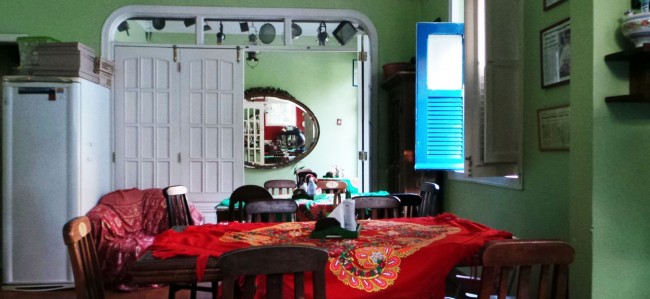 Thank you Carla and Merel and thank diva Constance for having made this extra special corner in Santa Teresa for them.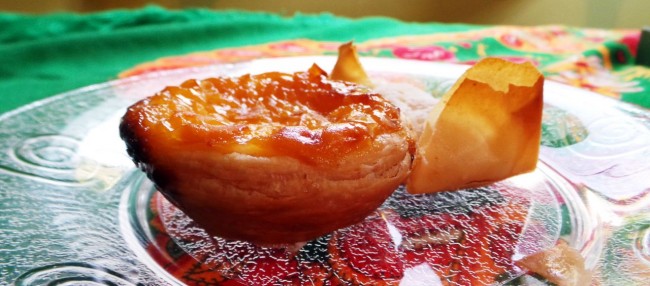 It made my day more cheerful.
This is our script pubs of Rio de Janeiro.
What is your script? Account for us